Facilities
From the aspect of infrustructure facility, there are few facilities and infrastructure which is provided such as :
2 Main Swimming Pool with roof
2 Main Swimming Pool with no roof
2 toilet for men and women;
1 prayer room building
1 recycle building;
1 guard house
5 gazebo
Playground and "Outdoor Fitness Gym"
Car Park and
An Artificial Lake.
Nadir Area And Playground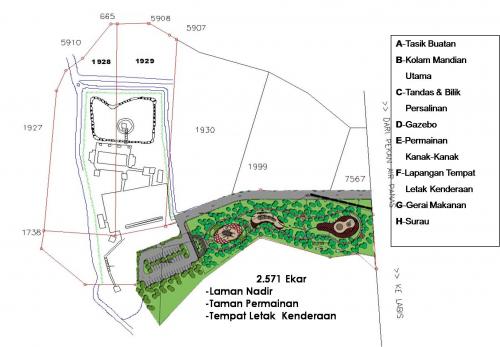 Concept
"Medicated while recreation"
Medical 
Generate and recovery process to reduce the amount of damage including removal and replacement of tissues.
Recreation
Full your day and gain refreshment from active or passive activities.