Sg. Bantang, Bekok Waterfall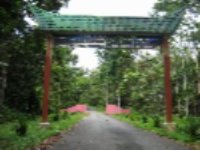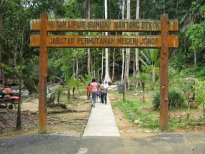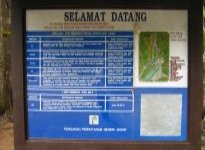 This amenity forest first established in 1989 and developed rapidly in 1990. This area lies within the Hutan Simpan Labis and was in Kompartmen 17 with the size of 210.93ha and Kompartment 18, the size of 156.28ha. The distance between Sungai Bantang's waterfall and Segamat town is about 64 kilometres and 8 kilometres from Pekan Bekok. The theme of "Your Outside Recreational Destination" has been introduced by the Segamat District Forest Department for camp and picnic purposes.
A variety of activities can be conducted, and among them are forest cross-country, jungle tracking, camp and picnic. If you are interested please contact:
Segamat District Forestry Office
Phone No. : 07-9312141
JUNGLE TRAKING
CATEGORY

CHECK POINT

 

CHILD

ADULT

 

14 CHECK POINT (1.67 KM)

22 CHECK POINT (1.79 KM)
Facilities Provided
Basic amenities are provided such as bridges, ladders, car park, recreation area, public toilets, changing rooms, and others. For those who like camping, a campsite area is provided in the vicinity of this amenity forest.
Speciality
This area has its own distinctive nature uniqueness. The crackle sprinkle resonance of clear waters. The beautiful singing of the birds. Beauty which brings relaxation and peace to anyone who visits will surely leave an aesthetical memory.
 Facilities Provided in Air Terjun Sungai Bantang, Bekok